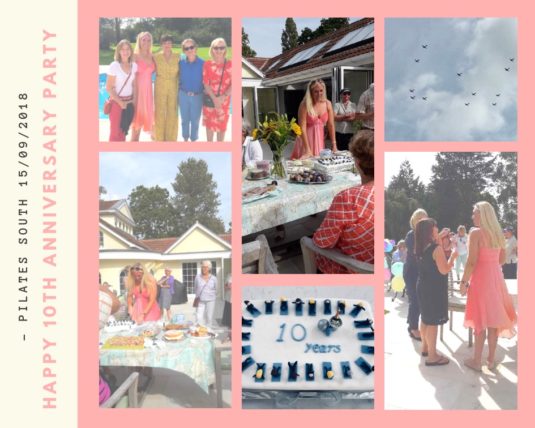 In September I celebrated my 10 year anniversary of Pilates South!
I started with just two classes in Chichester and covering for another teacher on maternity leave, to fourteen classes in five different towns and six different halls.
Im chuffed to have clients still with me from that very first class and I feel honoured to be part of their life, as much as they have been an important part of mine.
The party we had was amazing and incredibly special!  I loved celebrating with my clients.
Here's to another 10 years!!!